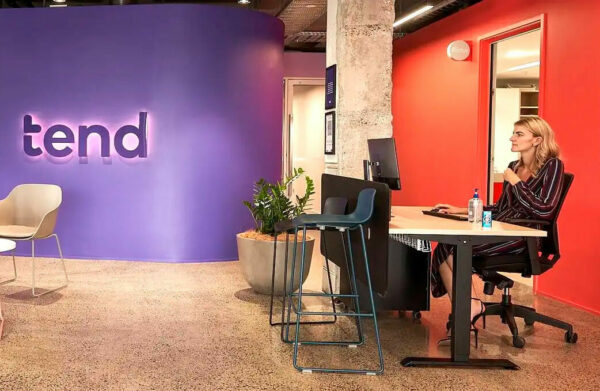 Tend Health acquires Pakuranga medical center
The Pakuranga medical center has been sold.
Tend Health – a primary health care provider that offers online and in-clinic general medicine services – has purchased two major medical centers – Auckland's Symonds Street Medical Center and Pakuranga Medical Center. He says this is part of his strategy to create access to "high quality in-person clinical care, integrated with Tend's intelligent technology."
Tend co-CEO Cecilia Robinson says both clinics see the company grow its fully integrated primary health care service, in person and online.
"The Symonds Street and Pakuranga Medical Centers are important milestones for Tend as we work towards our goal of making New Zealanders the healthiest people in the world by improving access to high quality clinical care in the world. using world-class technology, "said Robinson.
The acquisition of the two clinics follows the recent capital increase of Tend Health, which helps the company continue to acquire medical practices in Auckland and across the country and increase Tend's physical footprint to the nationwide.
"Our GP workforce is aging and many practice owners are struggling to plan their succession as they approach retirement, with a pool of potential GPs willing or able to rally on the downside. We believe we can be part of the solution to this problem and actively seek other opportunities across the country as we continue on our growth journey, "said Robinson.
Symonds Street Medical Center has been completely renovated and reopens as a brand new Tend Medical Center in early December. Conveniently located near two major university campuses, the clinic will serve a significant portion of downtown Auckland residents as a provider of primary care and immigration medical services with on-site x-ray facilities.
"Symonds Street Medical Center complements Tend's existing clinic in Kingsland and the two clinics will work together to give Aucklanders more options to see a doctor when and how they want," said Robinson.
"The population of central Auckland is growing and it is a diverse population that is currently not well served with almost 50,000 people who are not registered with any GPs in the board of health area. of Auckland District. The acquisition of the Symonds Street Clinic will allow Tend to offer residents of central Auckland easier access to innovative primary health care on their terms.
Complementing Tend's existing clinics in Kingsland and in the city center, Pakuranga Medical Center is a modern full-service clinic serving much of East Auckland. Following its acquisition, the Tend team will work to integrate Pakuranga Medical Center in 2022 with the Tend Platform as the East Auckland Medical Center.
One of the former owners of Pakuranga Medical Center GP, Eileen Sables, said: "We are very excited to be working with the Tend team over the next few years to build the future of primary health care in this area. country and continue to serve the local population of Pakuranga. community.
"We were impressed with their vision and technological capabilities to provide high quality primary health care services that facilitate and facilitate access to a general practitioner. It's also about using technology to reduce administration so that we can spend more time with our patients – in person or online.
Tend was founded in 2020 by Cecilia and James Robinson, the founders of My Food Bag, alongside Harvard-trained and public health expert Dr Mataroria Lyndon and former Pushpay CTO Josh Robb.
Typical conditions treated include mental health, women's health, sexual health, pediatrics, and repeat prescriptions.