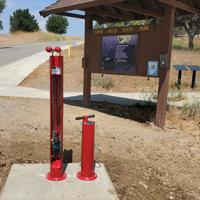 State Park volunteers work hard to care for the land | New
If there's anyone who loves Chino Hills State Park, it's the volunteers who work behind the scenes without recognition to replant, repair fences, remove barbed wire, buy beacons and pull out invasive weeds. .
The Chino Hills State Park Interpretive Association (CHSPIA) recently released a newsletter titled "Nature News" with photos illustrating new amenities and how grants are going a long way to help.