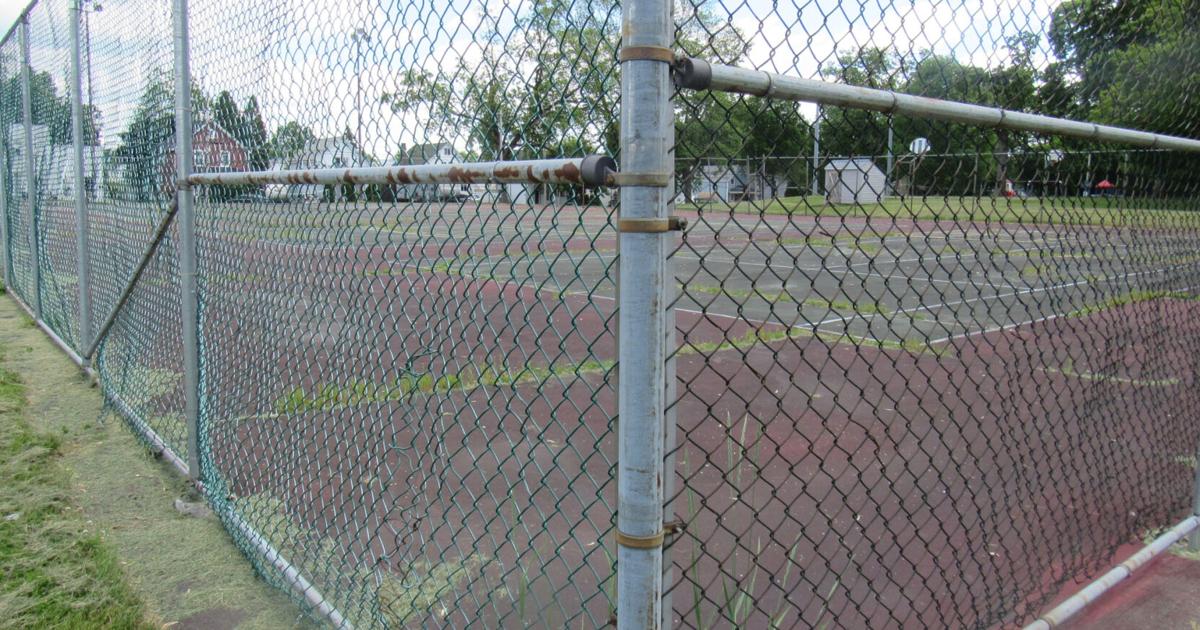 Service des loisirs Masséna offering 11 pickleball courts at three locations | St. Lawrence County
MASSENA — The summer season promises to be busy for the Masséna Recreation Department, with pickleball, the summer recreational program and youth soccer on the horizon.
Recreation director Michael P. McCabe said five pickleball courts are already available inside Massena Arena.
"These are available Monday to Friday until 3 p.m. We're just telling people to make sure they call ahead just to make sure there's no conflict with another group here doing something else," he said.
He said there are varying numbers of pickleball players currently using the arena courts. Most of them bring their own equipment, but the recreation department also has some available.
"Sometimes there are four (players), sometimes there are more than four. I think that crowd will definitely pick up. The group coming in, a lot of them are in education. So when school is over, it will pick up even more," Mr McCabe said.
That's no problem as more pickleball courts are on the way to the Arena Annex and Alcoa Field tennis courts.
"There are courts on the tennis courts at Alcoa Field, but we are redoing the tennis courts in July. They are resurfaced. Two tennis courts and four pickleball courts will be the end product," he said.
These will be available once the resurfacing is complete, and the basketball court near Alcoa Park will also be resurfaced.
Pickleball courts will also be available at the annex in the near future, making approximately 11 courts available to the public free of charge.
In addition to pickleball, the department is gearing up for its annual summer recreation program, which begins June 27 and ends August 5.
Playgrounds for the host program will be set up at Nightengale, Jefferson and Madison elementary schools and Alcoa Field. Participants can enjoy playground activities, excursions to the beach in the town of Massena, including an all-day Wednesday, and field trips.
The youth soccer program is also on the horizon. Registrations are in progress until Friday. Cost is $50 per player, which includes jersey and shorts. Online registration is available at wdt.me/Youth_Soccer.
"Everything is online and they would receive an invoice by email," McCabe said.
The program is for players in pre-K through 10th grade, and games are held at Massena Arena, Jefferson, Madison, and Nightengale elementary schools, and in high school.
"It starts on August 1 and will continue until the end of September," he said.