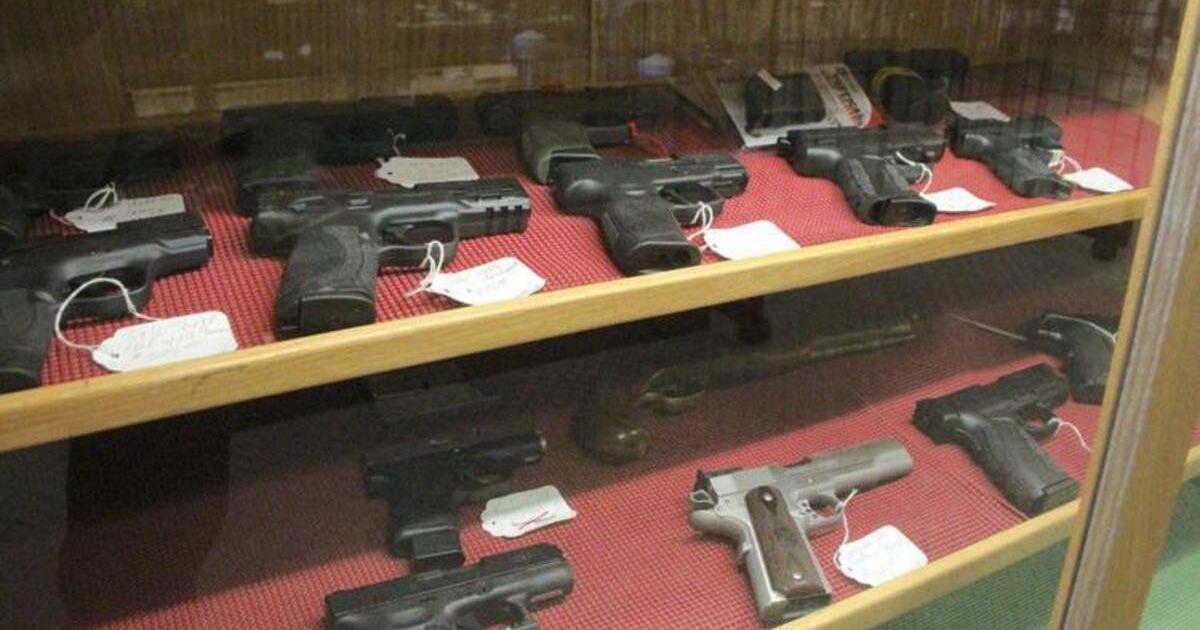 POLITICAL OVERVIEW: Bill would allow guns to be carried in more places | News
Making its way through the state Capitol, a bill would expand the areas where Oklahomans are allowed to carry firearms.
House Bill 4138 would allow firearms to be brought into certain city, town, and county buildings, as well as fairgrounds during the Oklahoma or Tulsa State Fair. While still considered a federal crime, the legislation removes language prohibiting firearms from federal facilities. He is winning support from state conservatives, although municipalities may try to back down.
With some of the most lax gun laws in the country, this isn't the first time lawmakers have tried to expand the area where they can be carried. State Sen. Dewayne Pemberton, R-Muskogee, has supported similar legislation in the past and has no problem with this latest bill.
"It still won't affect businesses, so they can still decide if someone can bring a gun. If you really believe in the Second Amendment and your right to carry a gun, I don't really problem in extending it to other public facilities," he said.
There are still some places where gun owners could not carry. Schools, courthouses, prisons, mental health facility casinos and professional sporting events would be banned. State-owned buildings would also be weapon-free zones.
The legislation could meet some resistance from city officials who want to decide where guns are allowed.
"The question of local control always comes up because municipalities feel like they're being violated," Pemberton said. "Then you have hundreds of cities across the state and each one has a different law. Unless you live in that city, you don't know which building you can bring it in and which you can't. Having something statewide would make it easier."
A common argument against gun control measures is that malicious criminals don't care about laws limiting their ability to build up heat.
This was brought up by Cherokee County Libertarian Party Chair Shannon Grimes, who said there were two sides, but she had no problem with the bill.
"Certainly, the cases where [a firearm] is actually needed are small enough, small enough, you can carry them around just in case," he said. In all of these cases, you're looking at things that are on the extreme, in terms of risk. If it's not really a big static risk, then why not let people wear it?"
While some people have argued that cities have their own rights to protect, Grimes said they don't have property rights per se, because "cities aren't people."
"The most local control is the individual," he said. "You don't get more local than the individual, and if the city is there to serve the individual, who should have more control over something that doesn't cause harm?"
Despite what some may consider minimal risks, safety is still a concern for many Oklahomans.
According to the Journal Record, studies have shown that Oklahoma is in the top 10 for gun violence nationally. Most firearm deaths are related to suicide and drug addiction.
Cherokee County Democratic Party Chair Yolette Ross says the areas where guns can be taken should be limited. She cited concerns about where people can pay for their utilities or in areas where alcohol is readily available.
"Someone can get upset about their bill at TPWA and walk in with a gun. At the fair there's booze. Do you really want someone who's there who's been drinking for the last two hours can carry a gun? Someone runs into them, and he or she decides, 'I'm going to get my way out of this situation.' There are too many people gathered at the state fair for anyone to want to bring a gun," Ross said.
Cherokee County Republican Party Chairman Josh Owen and state Rep. Bob Ed Culver, R-Tahlequah, did not return phone calls before press time.