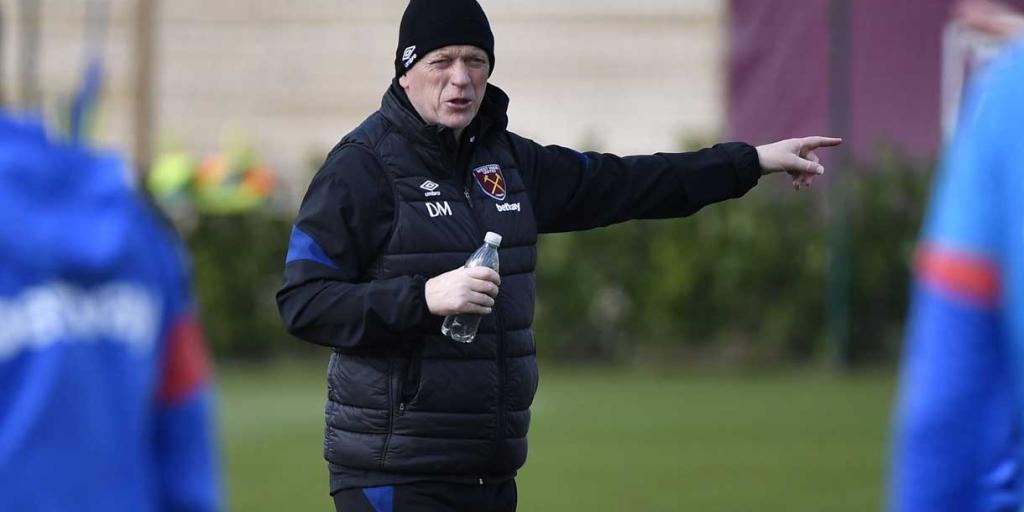 Moyes: Good performances tend to lead to goals
West Ham United manager Moyes David is convinced that his team is on the verge of returning to its best form.
The Hammers may have suffered narrow 1-0 defeats to Liverpool and Sevilla last week, but ahead of this afternoon's home encounter with Aston Villa there were signs of real encouragement in both performances.
Moyes' men put themselves in good positions in both competitions – making 28 entries into the penalty area compared to 29 for Sevilla on Thursday – but failed to find that killer touch.
The boss said that locate again this last moment will be essential to transform their menacing displays in results, and is confident that it will come.
"I think Mick [Antonio] scoring goals is really important for the team and for him, but you know we were pretty good with other people who stepped up and scored goals.
"Micky is not just a scorer for us – is someone who leads the line removes the weight of the other players and creates a lot of opportunities for them.
"It's been a tough time for him because he started the season so well and played so well at the end of last season. I think we just have to keep supporting him. Hopefully the goals will come in the last ten games of the season, but I think his performance has improved recently.
"Good performances usually lead to goals, so hopefully Mick will maintain his performance levels."