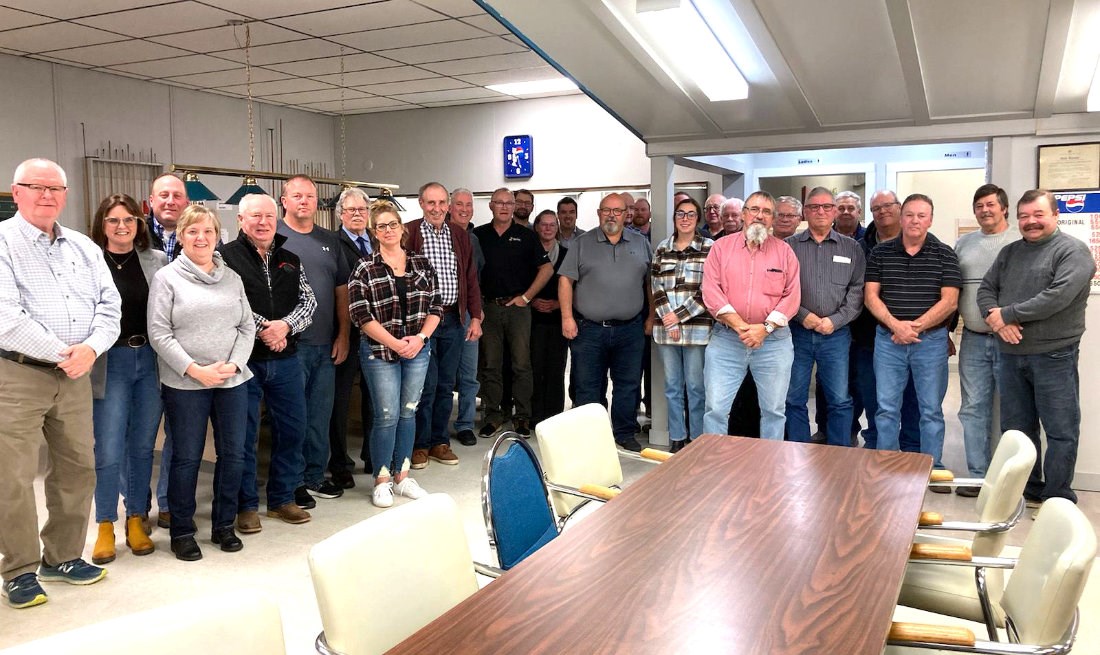 Leaders 'tend fire' to local needs
Southwestern Manitoba leaders speak ahead of the upcoming AMM convention in the fall.
More than three dozen delegates, committee chairmen and district employees came on a snowy evening to meet and greet at the Souris Legion.
Scott Phillips, a councilor for the RM of Sifton, is a candidate to represent the West District in the Association of Manitoba Municipalities (AMM). To date, he is the only candidate for this position which is posted as vacant on the AMM website.
Phillips says he is passionate about supporting rural life in Westman. To that end, he has been part of a physician recruitment and retention group and other lobbying efforts to keep services flowing and community life strong.
Phillips organized the meet and greet, he says, to bring people together – something that has been difficult for two years of Covid. Now, following the recent election of city officials, there are new faces on Westman's boards and commissions.
Phillips says, "I wanted people to meet with councilors in their neighborhood and catch up, because it's been a long time for the last few years. »
The gathering heard updates from the Souris River Watershed District, the Southwest Weed District, Souris and Hartney physician recruitment and retention, and the Souris Veterinary Clinic.
With the AMM Fall Convention fast approaching, November 21-23, in Winnipeg, there has been some discussion about what the folks at Westman want to accomplish there.
"The big three of health, crime and infrastructure are always a hot topic, but so are lobbying efforts to reopen some MASC offices, increase conservation officers, population retention, transparency and removing red tape and uploading (expenses) to RMs," says Phillips.
He said it was a satisfying meeting with over two hours of conversation, questions and ideas presented.
WMA Executive Elections
There are a number of vacancies on the district representative board sleight of hand.
This year, for the positions of director, president, incumbent and undisputed, it is Kam Blight, warden of the RM of Portage la Prairie who will continue in office.
Reeve Clayton Canart of the Rural Municipality of Wallace-Woodworth is a candidate for vice-president of the AMM executive. The contest includes incumbent Brad Saluk, Warden, RM of Brokenhead; Murray Parrott, Councillor, Town of Neepawa; and Kathy Valentino, Councillor, Town of Thompson.