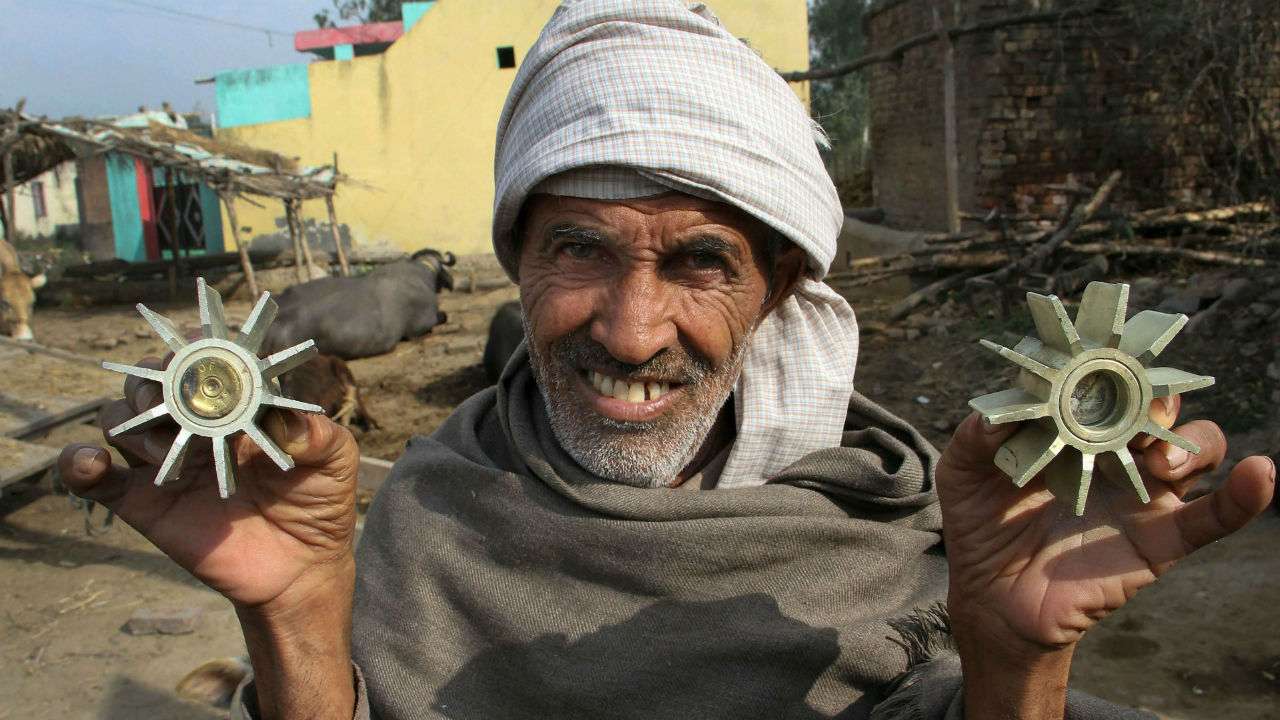 J&K government to build 5,500 bunkers and 200 community halls along LoC
Authorities in Rajouri District in Jammu and Kashmir have started the process of building more than 5,500 underground bunkers and 200 community halls as well as "border bhawans" to help border residents facing the brunt of bombing and bombing. Pakistani fire.
The prestigious project, which is expected to be completed in the current fiscal year at a cost of Rs 153.60 crore, has already been approved by the state government and the Union Home Office ( MHA), an official spokesperson said today.
He said district development commissioner Shahid Iqbal Choudhary chaired a meeting and reviewed arrangements to start construction of family bunkers, community bunkers, community halls and border bhawans to facilitate the safety of border residents. during ceasefire violations.
A total of 5,196 bunkers are being constructed in seven blocks along the 120 km stretch of LoC. These include Sunderbani, Qila Drahal, Nowshera, Doongi, Rajouri, Panjgrain and Manajakote, the spokesperson said.
He said more than 260 community bunkers and 160 community halls would also be built in villages within 0-3 km of LoC for housing people during the ceasefire violation causing migration or emergency evacuation. Border bhawans to accommodate more than 10,000 people will be built in safer areas of Sunderbani, Nowshera, Doongi, Rajouri and Manjakote, the spokesperson said.
He said the tendering process designed for the construction of bunkers as block-level projects according to MHA guidelines would start within a week and the process would be completed within a month, followed by construction of bunkers, shelters and community halls.
Each family residing within a range of 0-3 km from the LoC would receive an individual family bunker during phase I of the project, while bunkers and community halls would be strictly constructed near schools, hospitals, police stations, police stations, government buildings and panchayat ghars. for safe housing and better use in peacetime, the spokesperson said.
He said that the "tehsildars" (revenue officers) had been ordered to hand over the land to the executing agencies indicating the area and Khasra number as well as the entry in the revenue registers, while the offers would be made public within a week. Joint teams from tax services, rural development, police and public works would carry out the inspection, physical verification and surveillance with the active cooperation of border guard forces, he said. The spokesperson said all assets will be geolocated and monitored online at the district and state level.
In December of last year, the Center announced the construction of 14,460 individual and community bunkers at a cost of Rs 415.75 crore for people living along the LoC and IB in the Jammu region. , in order to ensure their safety following frequent cross-border bombing.