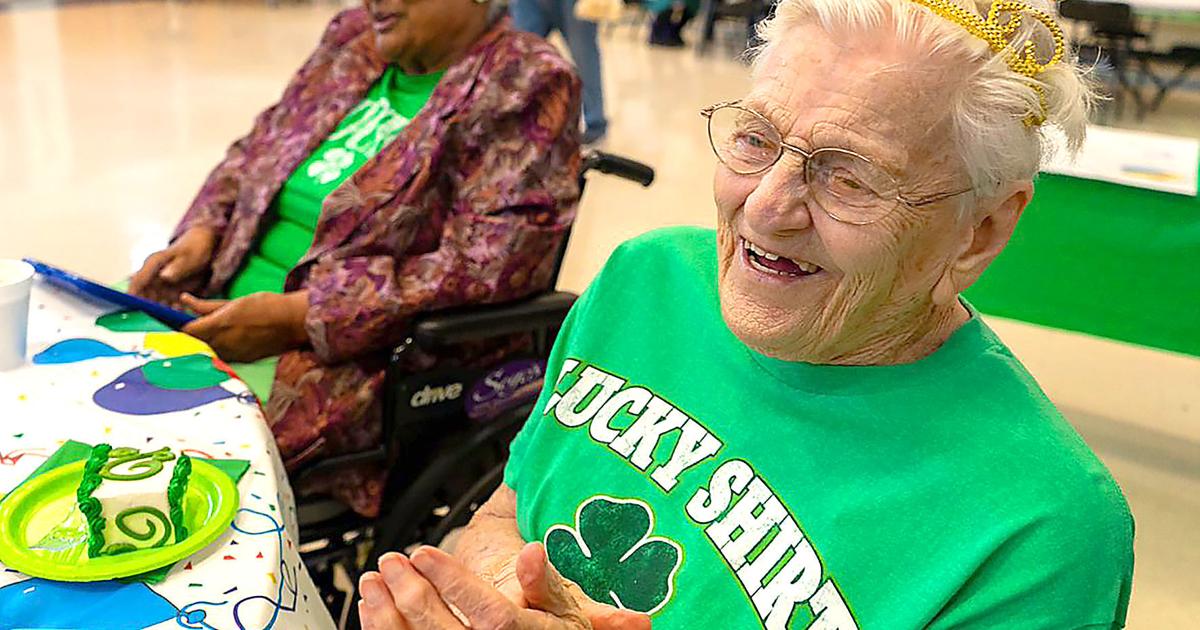 Community centers for seniors celebrate seniors | Local News
Each weekday, the county's four community centers – Lecanto, Homosassa, Inverness and Hernando – attract seniors to socialize, do something active for their minds and bodies, eat a meal together and celebrate.
Thursday, March 17, was a double celebration at the Central Citrus Community Center in Lecanto: St. Patrick's Day and Dolores Lenkowski's 99th birthday.
"Today, I am really surprised. I never imagined I would be 99," she said, adding that although she was born on St. Patrick's Day, Christmas is actually her favorite holiday.
"I'm German," she said with a shrug.
An average of 150 seniors visit one of the centers each day, which includes seniors who eat lunch provided by the county as well as those who come for activities, from card games to tai chi, crafts to line dancing and more," said Janice Hale, Senior Programs Supervisor for the county.
Approximately 90 people attend the Central Citrus Community Center each day, 20 attend the Hernando Area Senior Program, 25 attend the East Citrus Community Center in Inverness and 15 attend the West Citrus Community Center in Homosassa.
They serve a combined total average of 100 communal meals each day.
"We also handle meal-on-wheels deliveries from community centers," Hale said. "We have approximately 75 volunteers who show up Monday through Friday to deliver meals throughout Citrus County."
For Dolores Lenkowski, she comes to play Mexican train, dominoes and Rummikub. She also enjoys making crafts for her family and friends, and loves music.
"Dolores has been coming for many years and she is an essential part of the community," said Kriss Hornaday, coordinator of the Central Citrus community center. "She is a joy to be around. We are so proud that she is 99 years old.
Although most seniors use Citrus County Community Centers, they are open to residents of all ages, providing people with a place to go for nutritious meals, social activities, and a range of programs such as health screenings. health, health and consumer education, creative arts, computer courses, dance, exercises, etc.
Hale said she would like to see more people take advantage of what they offer.
"The (attendance) numbers for all centers are down from pre-COVID days; however, they have increased and we are seeing more and more clients returning to community centers as well as new faces," she said. "We continue to exercise due diligence to keep our centers sanitized and safe. We would like to see more people using community centres.
The Central Citrus Community Center is located at 2804 W. Marc Knighton Court, Lecanto.
The East Citrus Community Center is located at 9907 E. Gulf-to-Lake Highway, Inverness.
The West Citrus Community Center is located at 8940 W. Veterans Drive, Homosassa.
The Hernando Area Senior Program is held at the historic Hernando School, 2435 N. Florida Ave., Hernando.
For more information about Community Centers in Citrus County, call 352-527-5975.