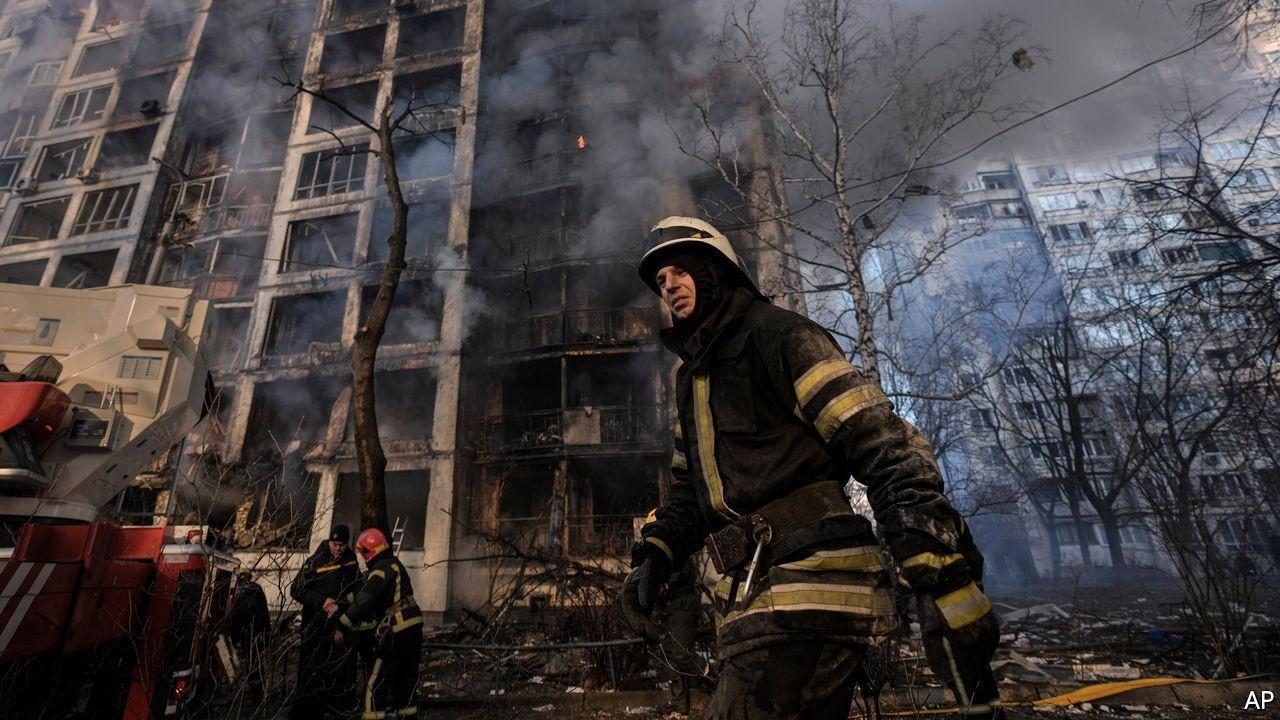 Armenians tend to be anti-Ukrainian, says vice-president of the Union of Armenians of Ukraine
"Ukraine has never supplied phosphorus ammunition to Azerbaijan" – Davit Mkrtchyan
Fifteen Armenians have been killed in the war in Ukraine so far according to Davit Mkrtchyan, vice-president of the Union of Armenians of Ukraine (UAU).
Mkrtchyan told Hetq that five served in the Ukrainian army and ten were civilians. He said that 350,000 Armenians lived in Ukraine before the war started.
"People are fleeing their homes and apartments, going to public shelters and trying to get first aid there. where shelling is happening day and night, Chernigov is being shelled," Mkrtchyan said.
The situation is particularly difficult in three cities: Mariupol, Kharkov and kyiv.
Electricity in Mariupol, where ten thousand Armenians live, has been cut since March 4. The city is cut off from the rest of the country.
Mkrtchyan says his organization is unable to contact Armenians there due to lack of electricity and inaccessible telephones. There he obtains information from Armenians who fled the city via humanitarian "green corridors"
He said the "green corridors" aren't safe either. Buses evacuating people are bombed.
"We have connections in all the other cities where there is electricity. We know the situation. There are cities that are surrounded, and we cannot provide assistance. For example, we have no been unable to deliver humanitarian aid to Kherson for a few weeks.The Russian side has repeatedly stated that it is bringing aid from Crimea to Kherson, but I have no information that the Armenians use it or not," Mkrtchyan said.
Civilians are bombed in kyiv. There are casualties, devastated neighborhoods, entertainment and shopping malls.
"If this continues, unfortunately, Kyiv could turn into a second Kharkov or Mariupol, which I don't want to believe," Mkrtchyan said.
He told Hetq that the UAU has distributed more than 300 tons of humanitarian aid since the start of the war.
"It is almost impossible to bring aid to the occupied towns. Those without cars or petrol have to depend on evacuation buses. We cannot help Kherson. Our reach is growing limited as occupied towns are behind the lines. .) progress," Mkrtchyan said.
While he initially thought the war would end soon, Mkrtchyan sees no quick end in sight.
The flow of people fleeing Ukraine continues. The UAU appealed to Ukrainian border guards about the number of Armenians leaving the country. But since the flow of people is large and in different directions, they cannot get any data about Armenians.
"I want people to understand that we are not doing the possible, but the impossible. Our Armenian youth are so active under the bombings that it is fantastic. They are risking their lives to help those in need. You must see it," says Davit Mkrtchyan.
He says people in Armenia tend to be against Ukrainians, forgetting that the country is the third or fourth largest Armenian community.
"They say that Ukraine supplied phosphorus bombs to Azerbaijan and now they are getting their just rewards. I have said, a million times, that Ukraine never sent phosphorus munitions to Azerbaijan. Let's have some respect and remember that when Armenia was at war, the UAU opened offices and organized a large amount of aid to Armenia," Mkrtchyan said.
PS Hetq contacted the Armenian ambassador to Ukraine, Vladimir Karapetyan, requesting an interview. The ambassador said he was willing to do so but needed to get permission from the Armenian Foreign Ministry first. Ministry spokesman Vahan Hunanyan told Hetq that he would contact us again after considering the opportunity for such an interview. We are awaiting the decision of the ministry.
If you found a typo, you can let us know by selecting the text box and pressing CTRL+Enter